Holiday at Home
Hong Kong Greeters' fun, easy-going and multilingual guides are delighted to lead local guests on a series of insiders-only, limited-time tours, taking in the very best that our SAR has to offer as we all holiday at home this summer – no passport required! Complement your staycation plans, and let's go tour around Hong Kong this summer.

Your local friends-in-the-know at Hong Kong Greeters are all specialists in their location who can't wait to get back to showing guests another side to the city that we that all know and love.
This summer sees the launch of some exciting limited-edition tours aimed at local residents looking to immerse themselves in unique cultural experiences and exciting adventures, minus the hassles of international travel. Our in-depth walking tours will take you to uncover mysteries of abandoned islands, dig deep into the local culture at traditional fishing villages, exhilarate you on a super-fast RIB boat ride, get active on a family island adventure, or soak up some serenity and learn deep-rooted traditions and customs at Hong Kong's stunning monasteries.
Something for everyone in need of their summertime fix!
With an eclectic range of in-depth small group tours to suit all ages and interests, Hong Kong Greeters invite guests to explore more, and experience their very own hometown adventure this summer.
Tai O – Explore More
Every Saturday & Sunday from 10:00am
Adults HK $300; Children HK $150
One of Hong Kong's must-go places, the charming fisherman's village of Tai O. Join us on this deep-dive of Lantau's best-preserved locations, Tai O, predominantly due to the efforts of its proud local population, this enchanting community perches atop wooden stilts where the Pearl River Delta meets the South China Sea; its strong seafaring culture intrinsically linked to its geography.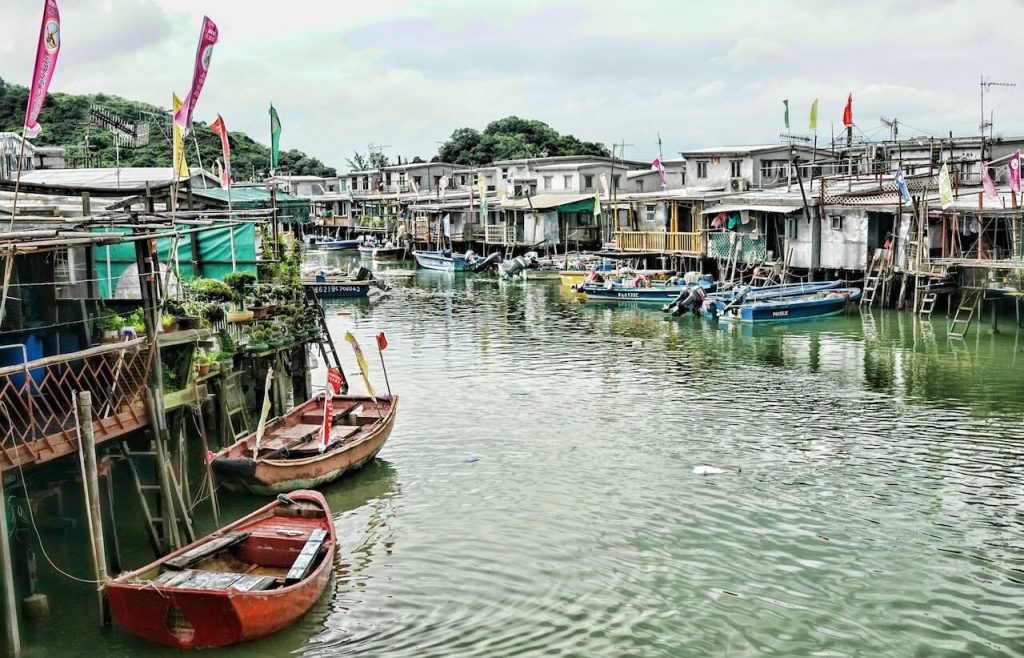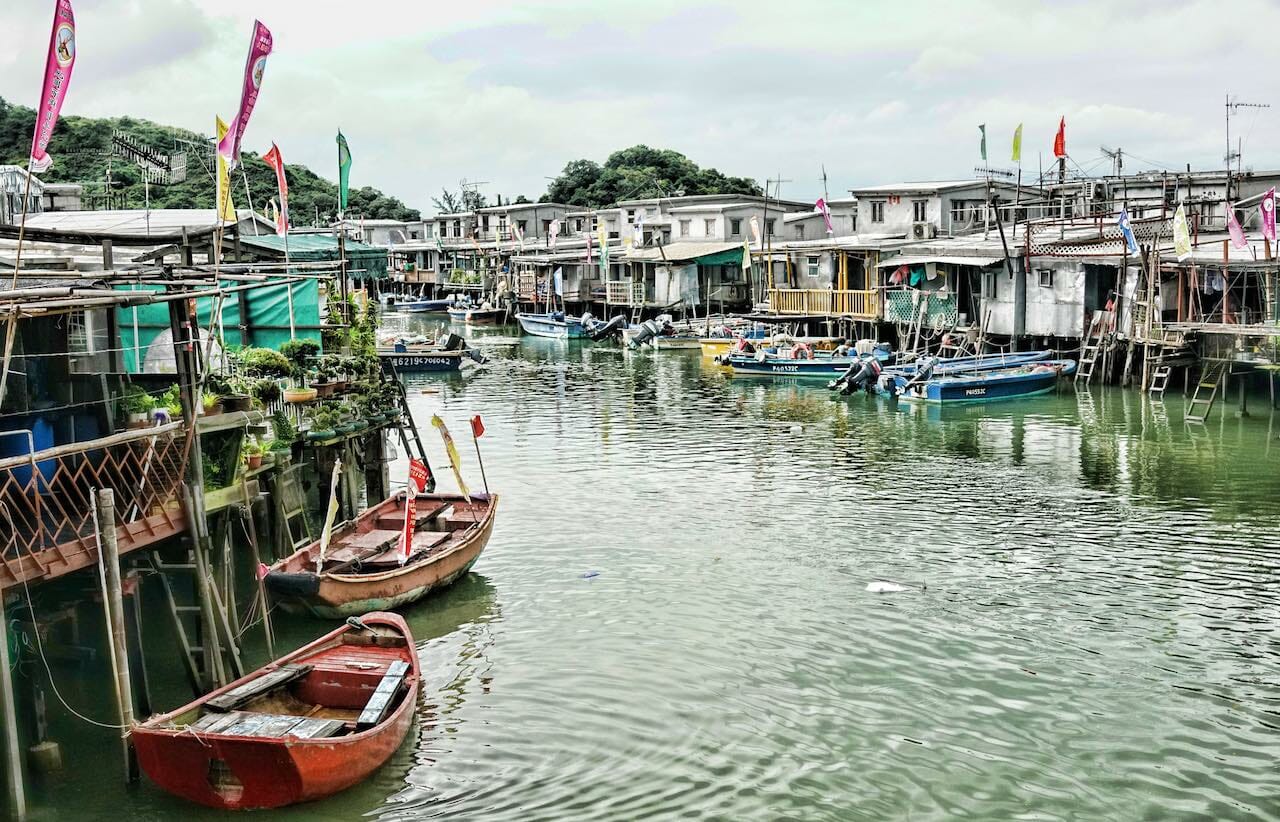 Highlights include hitting all the hidden corners and narrow lanes to stop for a chat with the friendly locals or to sample some of Tai O's famous street food, a small boat ride for a close-up look at life in this forgotten corner of Hong Kong to see what village life upon the water is like, the imposing Tai O Heritage Hotel, formerly the local police station during Hong Kong's time under British colonial rule and has many a fascinating tale to tell. Optional extra at the end of the tour to have lunch and a short hike to the Tai O infinity pool (weather permitting!)
Includes: Accredited local guide and small boat ride
Excludes: Public transportation costs and personal spending
Aberdeen Walking Tour + ZoomRib ride
26th July, 5th, 16th and 23rd August,  starting at 10:00am
Adults HK $760; Children (over 135cm only) HK $575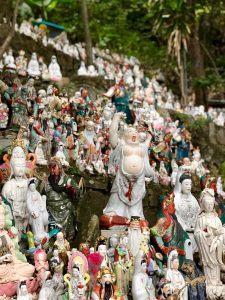 This cultural exploration of Aberdeen by foot will show you a side unknown on the regular tourist trail. The place where "Hong Kong" began, and the earliest enclave for traders, incense manufacturing and fishing. Despite more recent industrial development, there is still a sleepy charm to this area. Highlights include Aberdeen fish market, Hong Kong's smallest temple, and continuing the tour on the exhilarating ZoomRib for Waterfall Bay and the Sky Full of Gods and Buddhas,  and high-speed around the South coast of Hong Kong – Aberdeen, Repulse Bay and Stanley.
Includes: Accredited local guide and ZoomRib tickets, health and safety equipment and safety talk
Excludes: Public transportation costs and personal spending
Children must be over 135cm for the ZoomRib ride. 
ZoomRib ride (without walking tour) available at 1:00pm, please see booking details below.
There is a small chance of being splashed whilst on the boat, and the Aberdeen fish market has a very wet floor when walking through it. Please bring appropriate footwear, sunscreen and hats for this trip.
Cheung Chau – Family Adventure
26th July, 15th & 22nd August starting at 9:30am
Adults HK $380; Children HK $250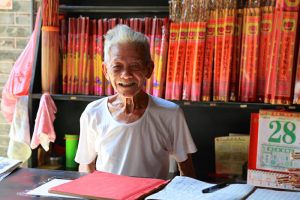 Join our Cheung Chau native, Stephen, for an active exploration of the island he grew up on. This tour is great for families who would like to enjoy a more active experience, as Cheung Chau offers a fascinating glimpse into this outlying island's past and present, with its car-free streets and adventure park, it also allows for optional cycle hire and extra family fun. Highlights include Sai Yuen Adventure park*, learning about your destiny at the Pak Tai Temple, small harbour boat ride and Cheung Po-Tsai's pirate caves. Let Stephen navigate you to one of the hidden beaches if you want to relax for the rest of the day.
Includes: Accredited local guide, cycle hire and small boat ride
Excludes: Sai Yuen Adventure Park activities, public transportation costs and personal spending.
Rules for Sai Yuen Farm Adventure Park
Tree Top Walk
Guests must weigh less than 115 kg, be at least 1.5 meters tall and aged 12 or above to participate.
Guests must wear appropriate (closed-toe) shoes to participate. Sandals and flip-flops are not permitted.
Protective gear and helmet will be provided.
Session is from 4:00pm – 5:30pm.
Climbing Monkeys
Guests must be aged over 4 years to participate.
Guests must wear appropriate (closed-toe) shoes to participate. Sandals and flip-flops are not permitted
Protective gear and helmet will be provided.
Session is from 4:00pm – 5:00pm.
Yim Tin Tsai Abandoned Island
19th July, 16th August starting at 10:00am
Adults HK $500; Children HK $275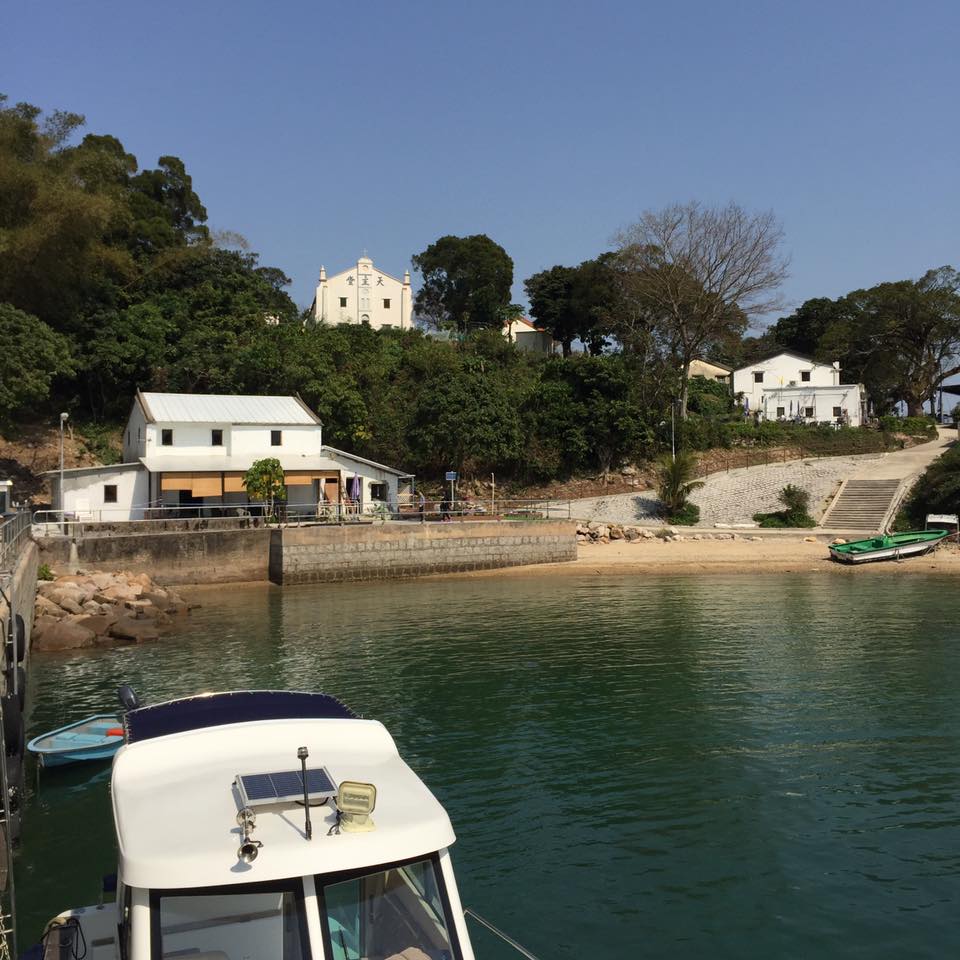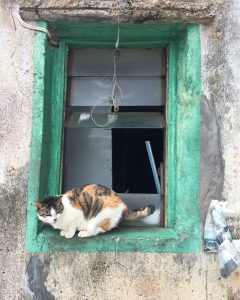 Explore the charm of the tiny community of Yim Tin Tsai, a short distance away from Sai Kung Town. This is one of Hong Kong's most well-preserved Hakka villages holding a history of nearly three hundred years. What makes this place so remarkable from other villages, is that every member was coverted to Catholism, and the village is still home to St Joseph's, a Catholic Church.
The village has gone under renovation and repair in recent years in order to preserve the history, join us to uncover how its past and present on a small exploration tour of the island including the church, abandoned houses and salt-pans.
Ticket price includes lunch at the wood-fired roasted chicken restaurant on Yim Tin Tsai.
Includes: Accredited guide, sampan transfers, lunch, local snacks
Excludes: Public transport, personal spending
Optional add-on for Hakka dumpling-making class, subject to availability.
Traditional Chinese Herb Garden Experience
 24th, 31st July starting at 10:00am
Adults HK $305; Children HK $175

Traditional Chinese Medicine has evolved over thousands of years. Together with body and mind practices, practitioners also use herbal products to aid wholistic healing. Along with our expert guide William, come and explore this wonderful hidden gem in Lo Wai Village, Tsuen Wan. William is a qualified Chinese Medicine practitioner and will share his knowledge of the properties and health benefits of each of the plants in this small garden. Afterwards, chat with him and the other volunteers at the garden over a herbal cup-of-tea. Vegetarian lunch is included at the Yuen Yuen Institute closeby.
Includes: Accredited guide, tea tasting, vegetarian lunch
Excludes: Public transport, personal spending
Lamma Wellness Walk with Professional Photographer
 Every Wednesday & Saturday starting at 9:00am
All tickets HK $380
Join professional photographer, Ewa Wilkinson, a local resident living on Lamma Island for this 3-hour wellness experience. Perfect for nature-lovers, budding photographers and those wanting to be introduced to new relaxation techniques.
The trip includes breathing meditation and kinesthetics grounding experience; exploration of Tai Peng designed to enhance senses of sight, taste, smell; introduction to "shinrin-yoku", forest bathing and relaxation techniques designed to bridge the gap between us and the natural world and hearing; and photography skills at Pak Kok Shan over sweeping views of Lamma and South-West Hong Kong Island
Includes:
– basic photographic introduction to nature appreciation
– snack, tea and postcard souvenir
Excludes:
– public transport and personal spending
For this experience bring along:
– hat/ towel/water bottle/insect repellant
– digital camera or a mobile phone
– close-up lens/accessories and tripod may be helpful