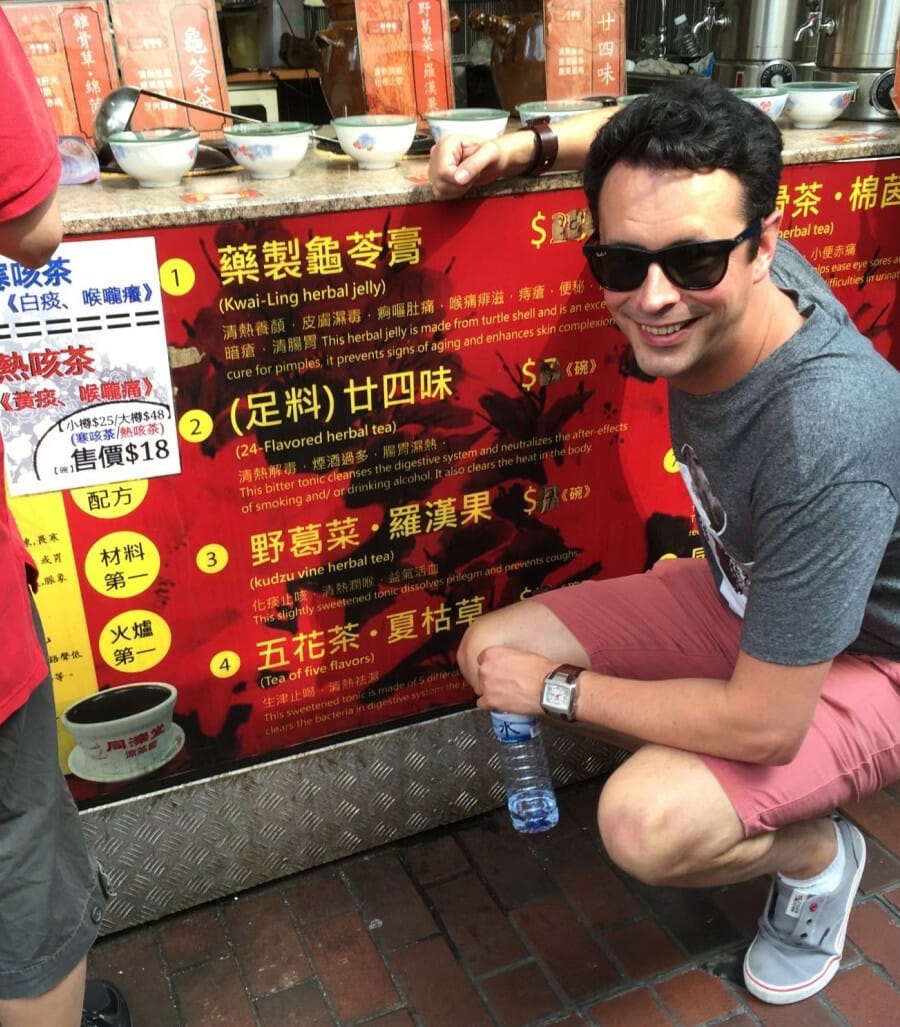 16 Nov

Tea tasting in Hong Kong

Tea tasting is a must do if you're visiting Hong Kong.

We had a new addition to the small public group tour last week, Aneurin offered us some free teas at his house! Here we are having a try brewing and mashing the Matcha and enjoying the delicate and subtle flavours of puerrh, oolong with rose and Japanese green tea.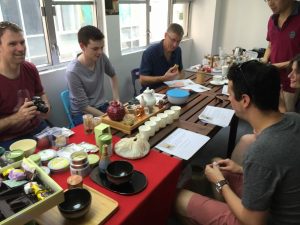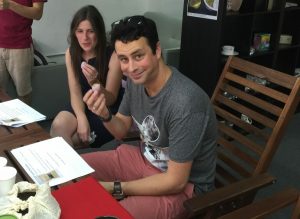 Small group tours run most Saturdays and cost HK $475 per person. If you would like to join too, please email info@hkgreeters.com or complete a booking form.
We also herbal tea tasting in Sheung Wan with a herbal tea specialist. Ally was very keen to cure his hangover, Gemma wasn't sold on the taste!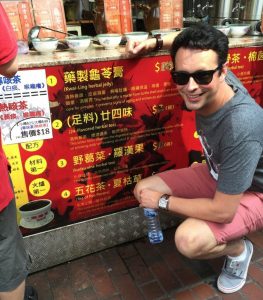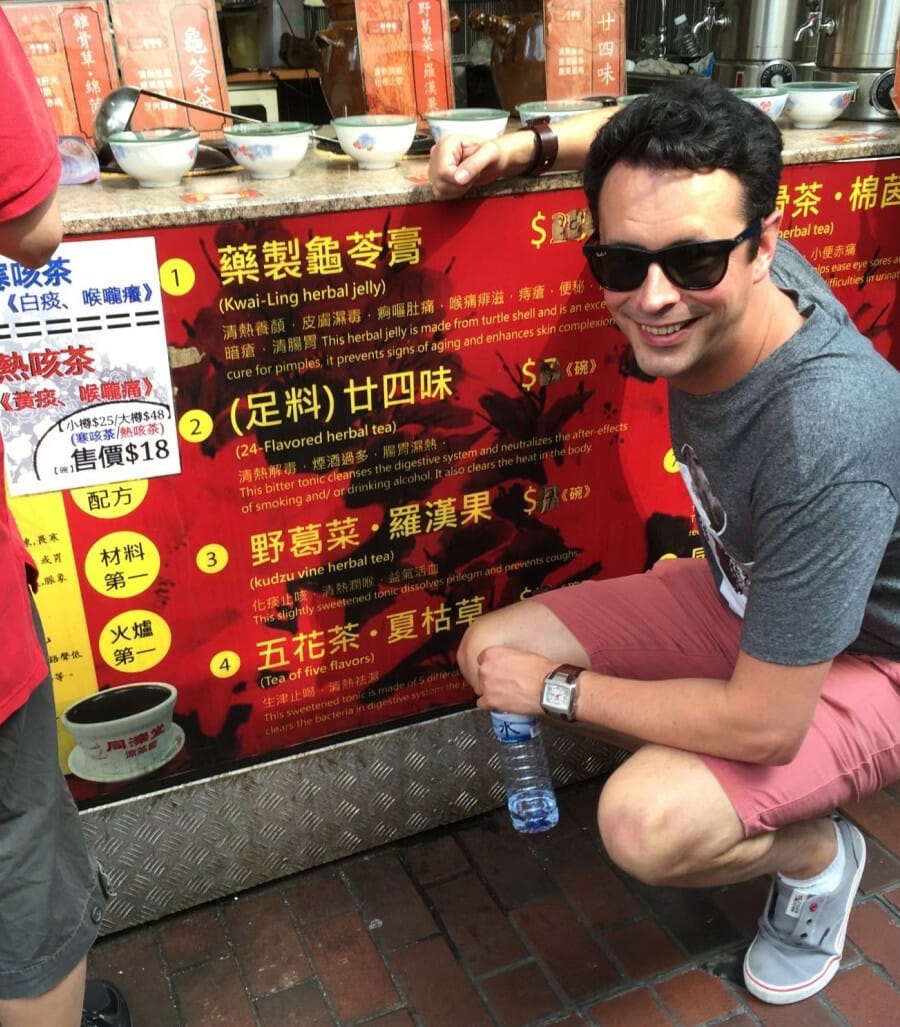 How to learn more about Tea in Hong Kong
There is a long history of tea in China.
Museum of Teaware
If you're visiting Hong Kong, the Museum of Teaware in Hong Kong Park is free to enter and there is a near by tea house.
Tea Ceremony
In Ngong Ping village on Lantau Island, close to the Big Buddha, there are sporadic free tea ceremony demonstrations.