We hope we can answer any of your questions below, if there is anything else we can help with, just send us an email info@hkgreeters.com
When is the best time to travel to Hong Kong?
The most popular times to visit are between September and April. This is when the climate is less humid but the weather is still very pleasant to enjoy being outdoors. However we do run our tours all year round, we make sure you stay well hydrated and get some air-conditioning in the summer months.
Do you have a most popular Hong Kong tour?
All our tours are customised, however, we do provide some key elements for first-time visitors to Hong Kong. We nicknamed this "Peaks to Piers" – it is a great overview walking tour of Hong Kong and Kowloon which includes the highlights of Victoria Peak with skip-the-line tram access, the Star Ferry across Victoria Harbour, exploring the local neighbourhoods and immersing yourself culturally in a local temple. We also include a stop to try Hong Kong's best and most tasty dish – dim sum!
We are very used to personalising your experience, even on the day of the tour if you would like to include something. We want you to experience Hong Kong the best possible way.
Who will guide the tour?
We have a team of wonderful guides, you will be in great hands with any one of them. Some are more specialised for certain areas of Hong Kong, some are fluent in other languages, some of us are parents, some of us are stand-up comedians!
Whichever team member you are with, we are all licenced officially through the Travel Industry of Hong Kong, enabling us to give you a little bit extra such as skip-the-line access at the major attractions, hidden gems that you wouldn't find on a coach tour, and of course a personalised and fun time!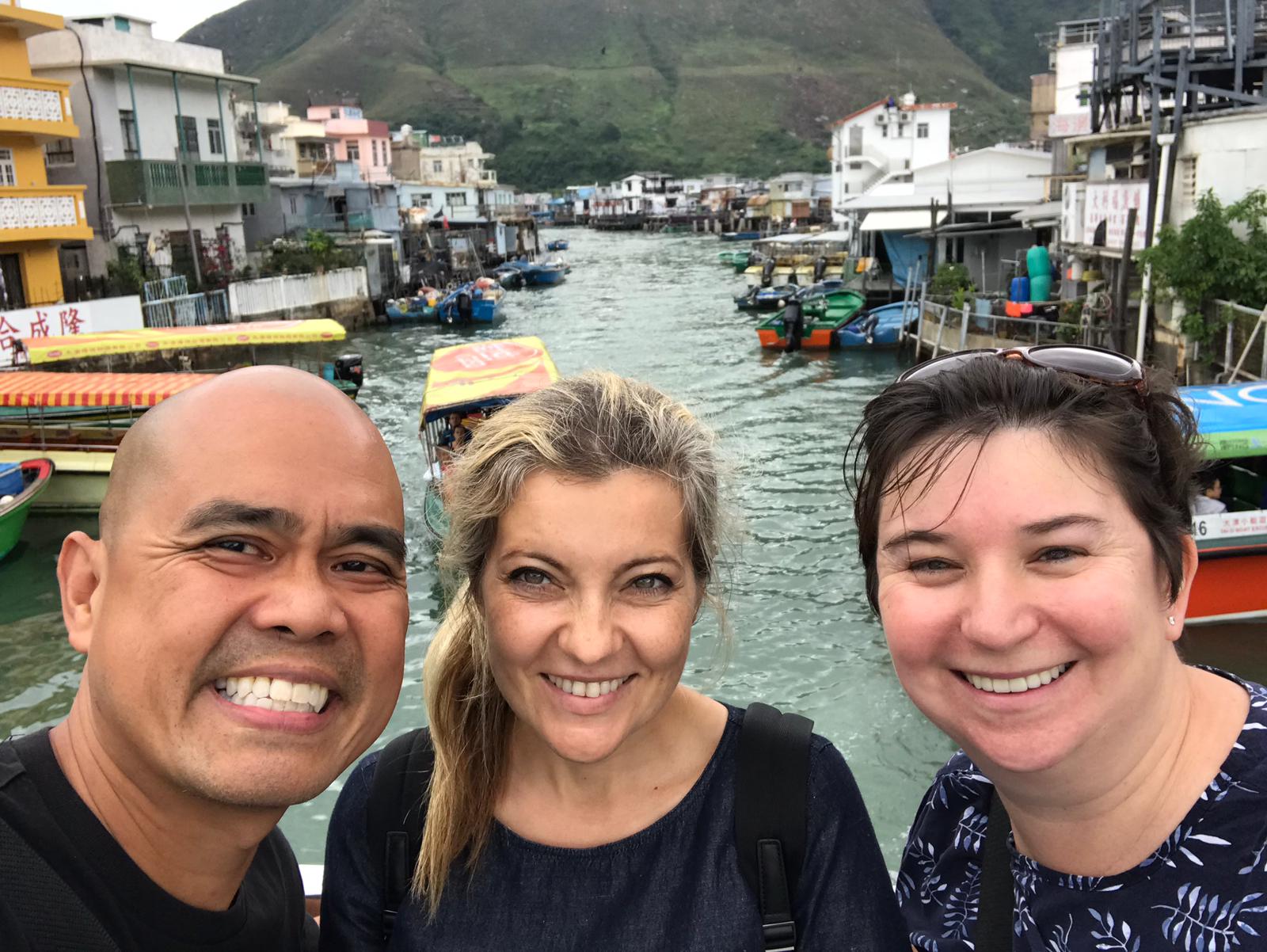 Can you provide a tour with private transportation?
Yes no problem, we have private vehicles on hand for any itinerary. We use luxury 7-seater Toyota Alphards or Nissan Serenas. We are one of the only providers to offer access to the restricted area of Lantau Island for the Big Buddha and Po Lin Monastery in a private vehicle.
What is the best way to get around Hong Kong? Walking? Private vehicle?
We are blessed in Hong Kong to have one of the most advanced pubic transit networks in the world. Buses, ferries, trains and trams interlink wonderfully and can be paid for using the Octopus travel card. So a walking tour is perfect for getting the close-up feel for Hong Kong and understanding how to get around on your own.

A private vehicle is also convenient, we can adapt to any itinerary, and given that only 7% of the population own cars, traffic is usually very light. The benefits of a car is that we can fit in your luggage if you need to end the tour at the airport or cruise ship, its very nice to have in hot weather, we can visit places further away in the New Territories, or if you have a disability. Either option works well depending on what is best for you!
Are your tours kid-friendly?
Absolutely! Most of our guides are parents themselves so understand what it is like travelling with children. We know how to keep them entertained, and best of all, kids 16 years come along free of charge! We can provide car seats and strollers if you need, and we can help you navigate the streets with ease having done it ourselves. See our family tours page for more inspiration: https://www.hkgreeters.com/private-tours-hong-kong/family/
Do you offer hotel, airport or cruise ship pick up?
Yes, whichever way you arrive into Hong Kong, we will always come and meet you right where you are.
Can you provide airport or cruise ship transfers?
Yes. We can arrange for our driver to meet you from your disembarkation point. Please see our Car Transfer page for details.
Are you able to help with a shore excursion from our cruise ship? I want to take the cruise ship coach tour because they guarantee to get you back before the boat departs.
Yes we are have some great options for shore excursions, and whilst we are not one of the official ship's shore excursions, you can trust us to get you back in good time for your ship. We can take a maximum of 7 people in one vehicle, 28 on a private minibus and up to 60 on a large coach.
https://www.hkgreeters.com/private-tours-hong-kong/shore-excursions/
Please email us directly if you need a quotation for a large group shore excursion info@hkgreeters.com


What is the local currency? How much do I need? Will US dollars be accepted as payment in Hong Kong?
In Hong Kong the official currency is the Hong Kong Dollar (HKD $), which has a pegged exchange rate of 7.8 HKD to 1 USD.
We usually recommend having around HK $600-$1,000 per day. This is to cover any taxis or personal spending.
The US Dollar is not an officially accepted form of currency, but if you are shopping in the markets, most traders are more than happy to take them!
Can I use credit cards as a form of payment?
Yes, most major retailers and restaurants will accept Visa and Mastercard. Electronic payment is also very popular, such as ApplePay, WeChat Pay, AliPay etc. Taxis do not accept credit card as a form of payment, some accept electronic payment, but it is best to have cash for this.
We are travelling as a large group, can you help?
We have some great ideas if you are visiting Hong Kong with your team, class or group. We have curated many excursions for schools, colleges and corporate groups, from fishing at the floating farms, to catered luxury cruises, Cantonese opera experiences and visiting a local in their home. Look at our group tours page for more details to see how we can help: https://www.hkgreeters.com/private-tours-hong-kong/group-tours/

We can arrange for private group travel on 28-seat minibuses and up to 60 on a large coach. Please email us directly if you need a quotation for a large group info@hkgreeters.com

I am vegetarian / have food allergies / specific dietary requirements, can you help with this?
Yes. In fact we are the first and only provider of vegetarian food tours in Hong Kong, we commonly help vegetarians / vegans / flexitarians and carnivores. https://www.hkgreeters.com/vegetarian-tour/

We all speak the local language as well so will be able to help you navigate any food allergies or dietary requirements.
Why are people wearing surgical face-masks?!
Yes we get this question a lot! Actually most of the time, people are wearing them in order not to spread their own germs… but we have heard they work well for disguising a hang-over or before you have put your make-up on!