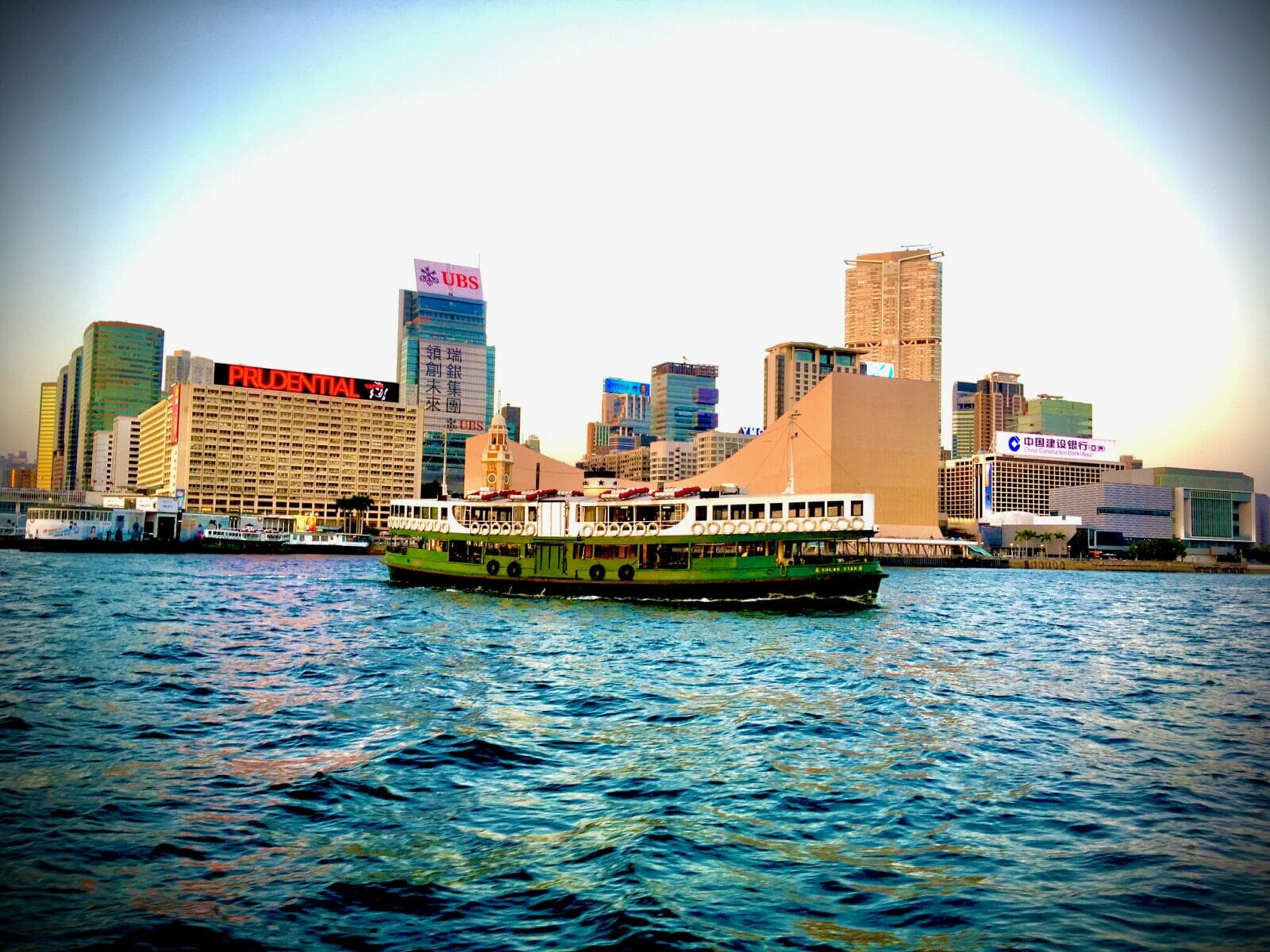 05 Feb

Spotlight on Hong Kong's Star Ferry

We love all things Hong Kong and were thrilled to help shine a spotlight on the famous Star Ferry and iconic skyline, when our founder, Amy Overy, was approached by ITV to live stream a short segment for their This Morning show in the UK. You can enjoy her star turn on the Star Ferry below.

Thank you to the Star Ferry team for generously hosting us onboard the Twinkling Star and to ITV's This Morning for helping us to showcase Hong Kong so beautifully.


Hong Kong's iconic Star Ferry is ingrained in people's hearts and minds. As you can imagine, Hong Kong can be a very fast-paced place to live, so a trip on the Star Ferry offers people a wonderful opportunity to take things a little slower and admire the famous skyline.
History of the Star Ferry
A merchant named Dorabjee Naorojee Mithaiwala founded the Kowloon Ferry Company in 1888 to ferry guests arriving at the old railway station in TST across the harbour to his hotel on Hong Kong Island. Over time, they also started taking paying passengers.
Naorojee was inspired by Alfred, Lord Tennyson's poem Crossing the Bar, the first line of which reads "Sunset and evening star, and one clear call for me!" Within a decade he had four ferries in regular operation, the Morning Star, the Evening Star, the Rising Star and the Guiding Star. In 1898, in a further nod to this favourite poem, renamed his company The Star Ferry.
Interesting Facts about the Star Ferry
Originally, it took up to 25 minutes to cross the harbour on the Star Ferry, however with land reclamation on both sides, the crossing time has been reduced to 8-10 minutes.
In normal times the Star Ferry carries around 70,000 passengers a day.
One of the main reasons that the Star Ferry remains so popular is the price. A trip on the top deck will set you back just HKD $2.7 (USD $0.35, GBP £0.26) while the lower deck is HKD $2.2 (USD $0.28, GBP £0.21), quite a bargain when you consider the really spectacular views that are thrown in for free!
The quick turnaround time of the service is helped by the clever design of the reversible wooden seats, which passengers can just flip backwards and forwards depending on which way they are heading across the harbour.
Today, the company runs two passenger routes. One between Central and Tsim Sha Tsui, and the one we are currently on between Wan Chai and Tsim Sha Tsui – as well as the Harbour Cruise service which is a great tourist sightseeing route around Victoria Harbour.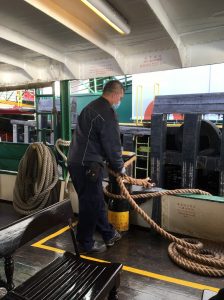 You can also charter your own Star Ferry if you fancy it, in fact we think it's such a lovely idea, that we've included it in our list of 7 Cool and Quirky Hong Kong Wedding Venues.
Today, there are ten Star Ferries in daily operation, all of which were, quite remarkably, originally built in the 1950s and 60s and have been hard at work ever since.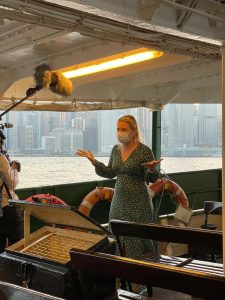 Finally, we'd like to leave you with this brilliant quote encapsulating this importance of the Hong Kong's iconic Star Ferry.
"Hong Kong fast forwards into the future, but the Star Ferry is like a slow pendulum on the clock of history…back and forth….every 8 minutes."  Bill Sievers of Streets of Hong Kong
We love helping our guests explore Hong Kong and when it's possible again, would love to put together a walking tour for you. In the meantime, why not find out more about our Virtual Tours or, if you're located here in Hong Kong and looking for a fun family friendly activity, discover our new Hong Kong Quests.