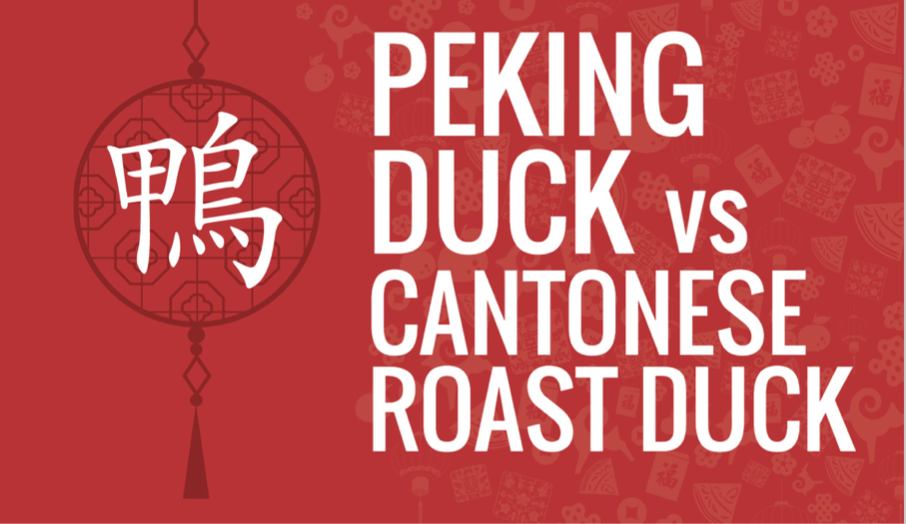 27 Aug

Peking vs Cantonese roasted duck, what's the difference?

If you have ever pondered this question… or didn't even know there was a difference…

Peking duck and Cantonese duck are two different dishes whose recipes originate in the North and South of China respectively. While Peking duck was created for the imperial elite, Cantonese duck is a more comforting and affordable family dish. In terms of preparation, Cantonese duck is much easier to make, while the Peking version requires pre-ordering a few days ahead from a specialist restaurant.  Our newest infographic shares some differences between the two delicious dishes and where to eat them, and some additional delicious "must-try" roasted meats restaurants for your Hong Kong visit.