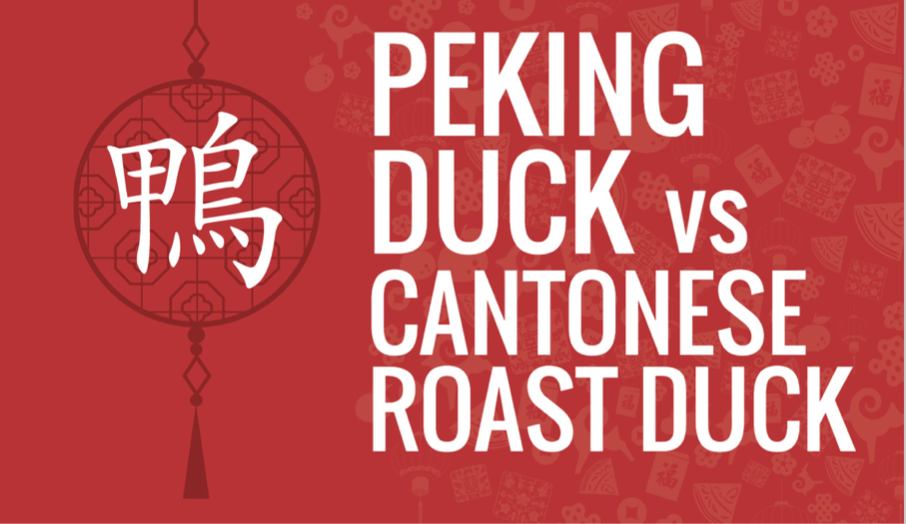 27 Aug

Peking vs Cantonese roasted duck, what's the difference?

If you have ever pondered this question, or didn't even know there was a difference, Peking duck and Cantonese duck are two different dishes from the North and South of China respectively. Peking duck was originally created for the imperial elite, Cantonese duck is a more comforting and affordable family dish.

Cantonese duck is much easier to prepare, whereas the Peking version requires pre-ordering a few days ahead from a specialist restaurant.  Our newest infographic shares some differences between the two delicious dishes and where to eat them, plus some additional delicious 'must-try' roasted meats restaurants for your Hong Kong visit.

If you enjoy Cantonese roast duck, then you should also try 'charcoal furnace roast goose in plum sauce' or Cantonese 'cha-siu' which is seasoned boneless barbecued pork. The best place to try is: Yat Lok Barbecue Restaurant, Stanley Street, Central, Hong Kong.

Having Beijing roast duck is one of the two 'must does' when in Beijing: climb the Great Wall and eat Peking duck. The Huffington Post declares it as the number 1 dish in the world to try before you die! In Hong Kong, find it at Shat Tin 18 at the Regency Hyatt Hotel, Shatin, New Territories.