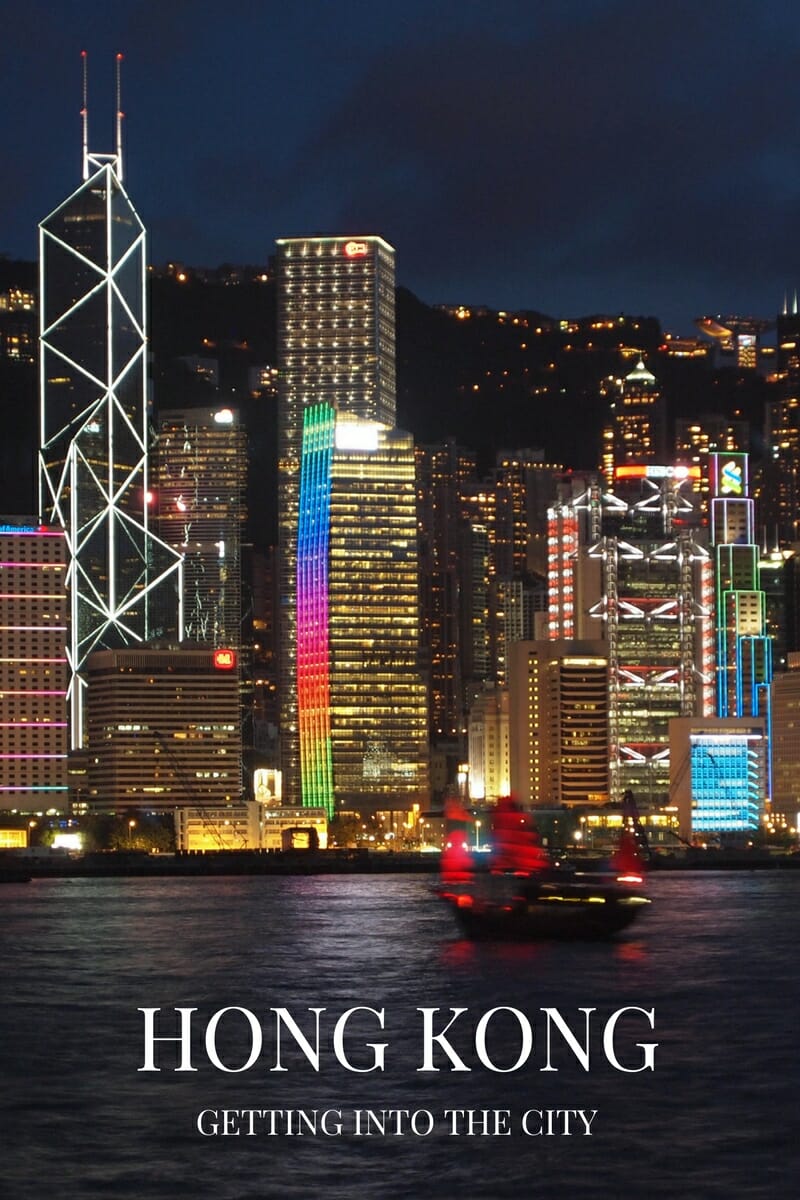 06 Oct

How to get into the city from Hong Kong International Airport
Airport Express Train to Hong Kong Station
Details for round trip tickets for single travellers can be found here – the 30 day return ticket to Hong Kong Station can also be bought here at a discount (usual price HK $205, discounted price, HK $131).
If you are in a group, it is better to ask for the GROUP tickets (one-way) for better discounts available for group travel, more information here.
Once the Airport Express journey is complete, you may board one of the complimentary shuttle buses which are available from Hong Kong Station and Kowloon Station to most of the major hotels in those districts, more information here.
For layovers an Octopus is the cheapest way to get in and around the city on the same day, these cost HK $150 per adult and HK $70 for children (HK $50 of which is a refundable deposit). A same day return to the airport using the Octopus card is HK $100 for adults and HK $50 for kids*.  If taking a layover tour with me, an extra HK $50 is required for each card to cover additional public transport costs. Octopus cards can only be purchased with cash in Hong Kong dollars.
I would advise NOT to buy the Airport Express Travelpass or Tourist Day pass as these work out more expensive.
*You can buy same day return tickets for the same price, but this can only be used on the airport express train and not for getting around on the MTR trains, buses, ferries and trams that we use on a private tour.
Airport Express and in-town check-in
Hong Kong has the most wonderful service for travellers when leaving Hong Kong. Make use of the wonderfully efficient and useful in-town check-in service at Hong Kong Station, Kowloon Station or Tsing Yi Station. When you arrive at the train station, you are greeted with what looks like the arrivals hall of the airport…. it is here that you can get your boarding passes and check your luggage in up to 24 hours* ahead of your flight. Then when you are ready, maybe after one final browse around town, you can take the train back to the airport 90 minutes ahead of your flight leaving to go through immigration and security.
*not all airlines provide this service although most long-haul operators do. To check, please click the link here for the list of airlines.

Taxi to Hong Kong
There are three type of taxis in Hong Kong. If travelling to Hong Kong or Kowloon, all you need is the red urban taxi.
Green taxis are for the New Territories and Blue for Lantau Island only.
Urban taxi to Central Hong Kong: HK $300 plus tolls
Urban taxi to Kowloon: HK $220 plus tolls
Luggage is charged at HK $5 per piece
Riding the Bus
There are two buses which go directly through to the city:
Hong Kong Island – A11 or E11 to Hong Kong Island (stopping in Sheung Wan, Central, Admiralty, Wan Chai, Causeway Bay, Tin Hau, Fortress Hill and North Point.)
Kowloon – A21 to Hung Hom (stopping in Sham Shui Po, Tak Kok Shui, Prince Edward, Mong Kok, Yau Ma Tei, Jordan and Tsim Sha Tsui.)
Grabbing an Uber
Like most places in the world, Hong Kong has Uber drivers available 24-7. Most drivers speak Cantonese and English, however as you can set the destination manually, language shouldn't be an issue!
I would recommend meeting your driver at the link bridge to the Regal Airport hotel which is sign-posted in the Arrivals Hall of passenger Terminal 1, or Carpark 4. There is another good meeting point in Carpark 1.
Prices are subject to surcharges and vehicle chosen.

Hotel shuttle service
There are two providers…