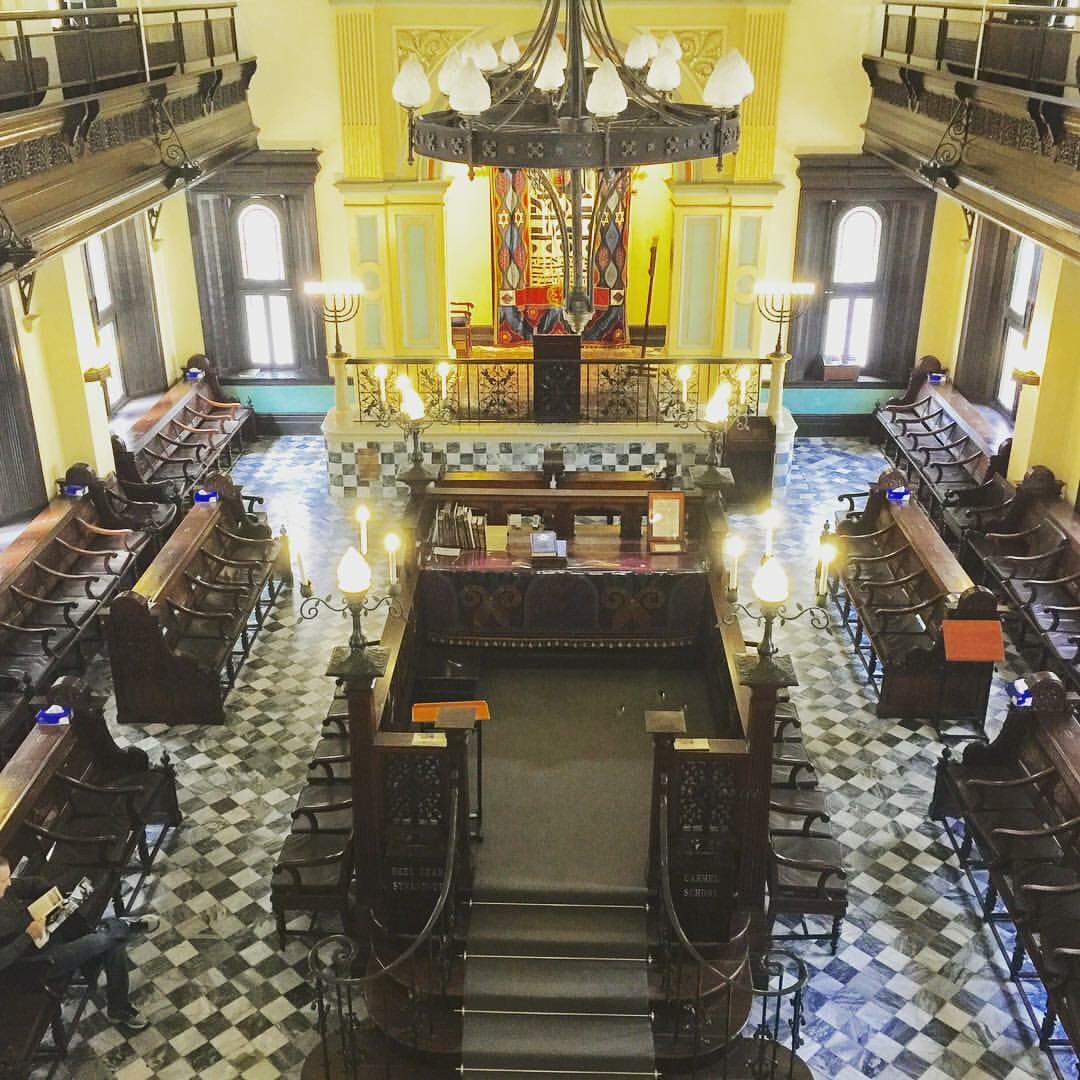 28 Jun

Exploring the Jewish heritage of Hong Kong on a private tour

The magnificent Ohel Leah synagogue in Central is often a surprise detour for our guests interested in Hong Kong's Jewish heritage.

Although there are estimated to be only 4,000 Jews in Hong Kong (out of a population of 7.4 million), their impact on the city has been substantial. Mostly of Iraqi descent, the earliest traders set up in Hong Kong, Macau and Canton as China opened up to international trade in the mid-1800's. Today approximately half of the Jewish population of Hong Kong originate from overseas from countries that include US, UK, France, Australia, South Africa, Israel and Canada.

We have two synagogues, the Ohel Leah (pictured above) next door to the Jewish Community Centre, and Kehilat Zion in Tsim Sha Tsui, Kowloon. Both have kosher restaurants and will deliver food locally. Additionally, there is the Shuva Isreal Restaurant in Central, Hong Kong.

Hong Kong Greeters is able to provide a specialist tour itinerary to include the Jewish heritage of Hong Kong for visitors who are interested in understanding more about their influence on the city. This can include:
The Ohel Leah Synagogue, Midlevels
The Jewish Cemetery, Happy Valley
The Peninsula Hotel and Nathan Road, Tsim Sha Tsui
The Verandah restaurant, Repulse Bay
Please let us know on the booking form that this is of interest to you. Our guide Nadia is the perfect guide for these tours as her mother was Jewish.
Hong Kong Greeters provides customised private walking tours for visitors to Hong Kong and this itinerary can be modified to include other sites of interest. We are also able to provide this itinerary in a private, air-conditioned, 8-seater vehicle. Please visit our private walking tour page here or our car tours page here for details on pricing: